Sviib IBS China 2002
2002, that's right... and yet you still come here
Maybe you'll find what you were looking for at one of these excellent sites: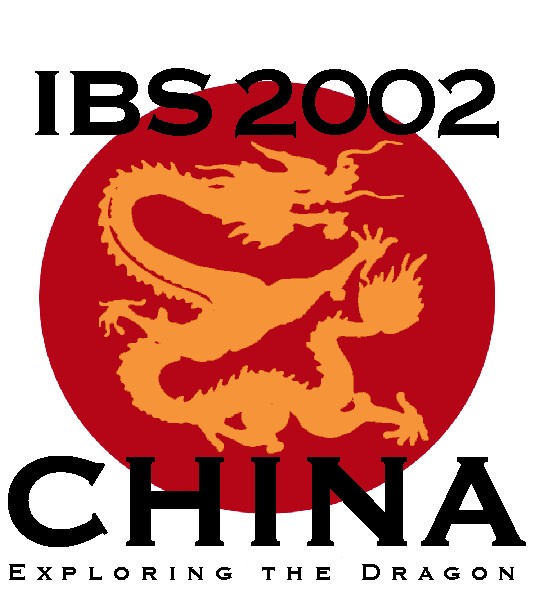 After a period of preliminary research, Sviib IBS has selected China as the destination for its International Business Studyproject. China has been selected because of its good economical prospects, its recovery from the Asia crisis, the potential of a huge consumer and labour market already explored by quite a few Dutch companies, its strategic distribution location within the region and the implemented state policies and regulations on encouraging foreign investment. Sviib IBS China can carry out various kinds of consultancy tasks concerning investment opportunities. The consultancy assignments will be conducted by twenty-eight students of the Erasmus University Rotterdam, Faculty of Business Administration, all of them in the final stage of their study.

In July 2002 we will analyse the market opportunities in China, by doing academic research and contract research tailored to your needs. The main objective is to map the specific opportunities for Dutch companies in China. Next to contract research, we will conduct a general research to enhance our and the university's knowledge about China.




IBS 2002
The annually organised International Business Studyproject is one of the ways in which the Sviib tries to intensify the relationship between students and companies. In previous years students from Sviib IBS have helped companies with their investment decisions in, among other countries, Vietnam, Thailand, Poland, Russia, South Africa, Mexico, India, the Philippines and Malaysia. The students will use their analytical skills and their creativity to gain good insights in topics that concern your business. Two professors of the Erasmus University, who will also travel to China, closely monitor the quality of this research. This year Ms. Prof. dr. B. Krug (China expert) and Mrs. Dr. G. Jacobs-Belschak (specialized in doing cross-cultural research) will give scientific support to our researches. Business Administration is a study that focuses on the integration of study and practice, using different points of view. In combination with a consistent research methodology, we can provide high-quality research at a considerably lower price than doing research yourself or having research done by a consultant.




The Sviib
The Sviib is the faculty association of the Faculty of Business Administration of the Erasmus University Rotterdam. It was founded in 1977 and since then it has grown into the largest faculty association in the Netherlands. The main objective of the Sviib is to intensify the relationship between students, the university and companies. In this context, students can use their theoretical knowledge in practical situations.



---
Contract resarch in all of the following areas
Information Technology
Shipping & Shipbuilding
Project Development
Telecommunication
Watermanagement
Medical Supplies
Pollution/waste
Infrastructure
The Olympics
Environment
Electronics
Consulting
Insurance
Banking
Tourism
Energy
Textile
Food